This model isn't on sale in UK, the equivalent model is Samsung ES6300. If you are from United States you can review this model in our blog LEDTV-USA
The 3D TV Samsung is the low-end range of Samsung 3D LED TV. This model, Samsung 40ES6100,
incorporates 3D
technology,
Wi-Fi, CMR 200 Hz,
...
The main difference between this model and high ES6000 series models is that the ES6100 doesn't incorporate MicroDimming or Dual-Core processor and the design.
You can find this TV in the list of Online Stores
Technical / Specifications:
Inches: 40 "
Resolution: FullHD
CMR: 200 Hz
3D: 3D
Other specifications:
3x HDMI
3x USB
Glasses included
SmartTV
LAN: Skype Ready, WiFi, Web Browser, ...
View all specifications ( Samsung website )
Visit TV LED Glossary for more information about what does mean HDMI, HDReady, CMR, HZ..
.
Design:
The new Samsung ES6100 has the same stand design like the higher range. The measures of depth is 4,7cm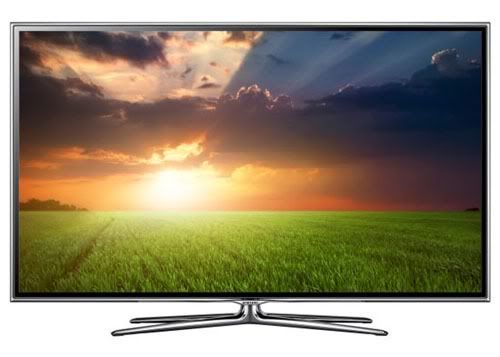 Other televisions similar to UE40ES6100?
Do not forget to check out the "
LED TV Buying Guide
"
What is the difference between Samsung ES6000 series models?
The main difference between ES6000 series is that ES6800 and ES6900 have 400HZ CMR, Microdimming and Dual-Core. The ES6710 hasn't Dual-Core but it has Microdimming technology, and the ES6300 hasn't MicroDimming.
Conclusion (Verdict):
We recommend you checking the equivalent model for UK the
Samsung ES6300
or you can view our
List of all models Samsung TV LED for 2012 in UK